Think of us as the Netflix or Hulu of Analog Photography  
We put our 40+ years of experience to work for you and share the fine details of how to create world-class large format images one step at a time.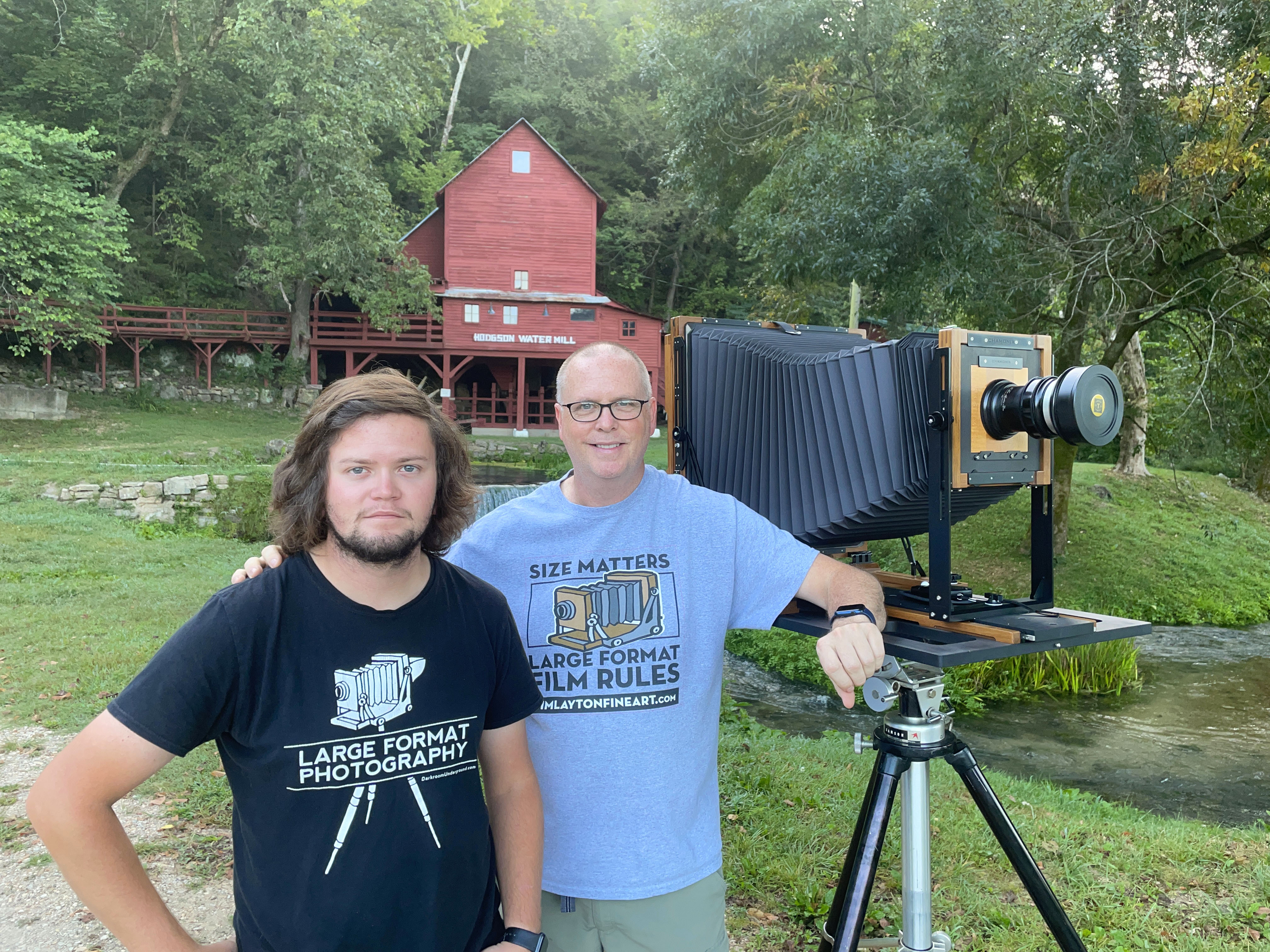 OUR THREE PROMISES TO YOU
#1: We will NEVER waste a single second of your time. Your time is important and we are always focused on delivering value to you. 
#2: We will ALWAYS give you everything you need (and nothing you don't) to get pro-level results. Likewise, we will never sell you short by just giving you high level information that sounds good in theory, but then leave you on your own to figure out all the details. Never going to happen.
#3: We are here to fully support you. There's nothing we want more than to see you successfully create the type and quality of fine art prints that you have always had deep in your mind and soul. You were born to create or you wouldn't be here.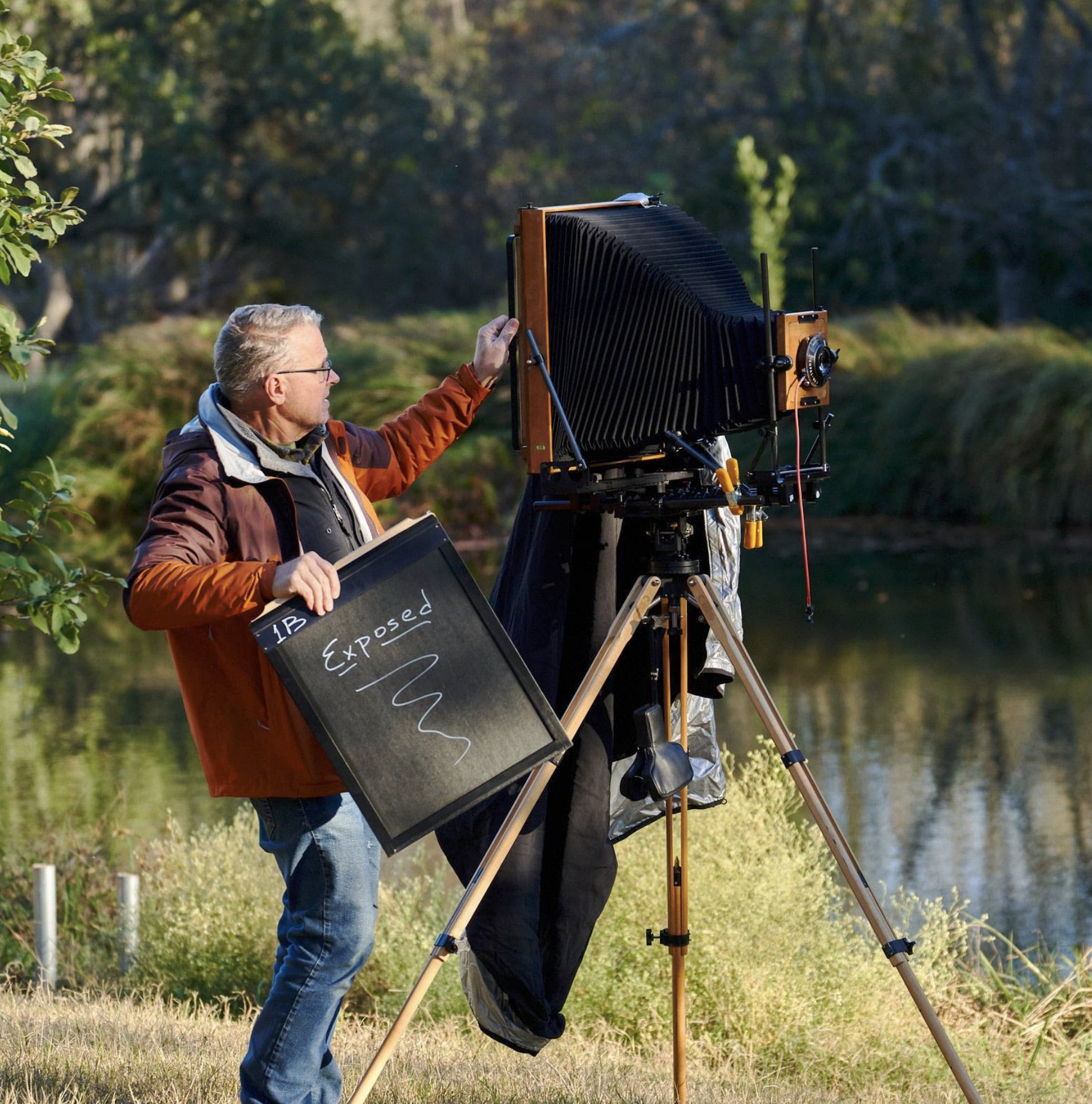 "There is no shortage of people providing information on photography on YouTube and the internet. Some are even aimed at the analog photographer, but what Tim has done with the Darkroom Underground (DU) is nothing short of pure brilliance. DU is not only for the analog photographer it is also for the Large Format & Ultra Large Format Photographer. I don't know of anyone else who is covering ULF.
He has simplified learning with wonderful videos that are supplemented with show notes so you have all the information for you to do this on your own. But unlike anything else out there you have Tim as a resource, too. He has always been easily available for questions or clarification and he welcomes suggestions for future shows.
If you are serious about learning all aspects of analog and LF/ULF this is the place to be."
-Michael Wellman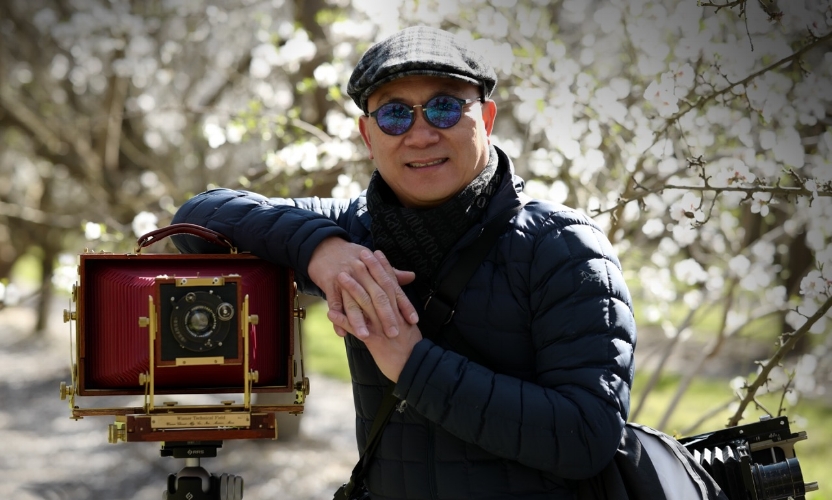 "Tim Layton and the Darkroom Underground (DU) are an asset for the large and ultra-large format photography community. If you wonder why the LF and ULF format still exists in the digital world, then the DU will be your best bet to learn about the workflow and uncover the secrets of Black and White Fine Art photography.
They present great classes that show you the foundations, while still allowing you to maintain your own individualism as a photographer. I'm very proud of Tim Layton for putting this up for the community. He's a very dedicated, passionate, and devoted Fine Art photographer.
DU is a great wealth of knowledge; don't miss it." 
-Tri Tran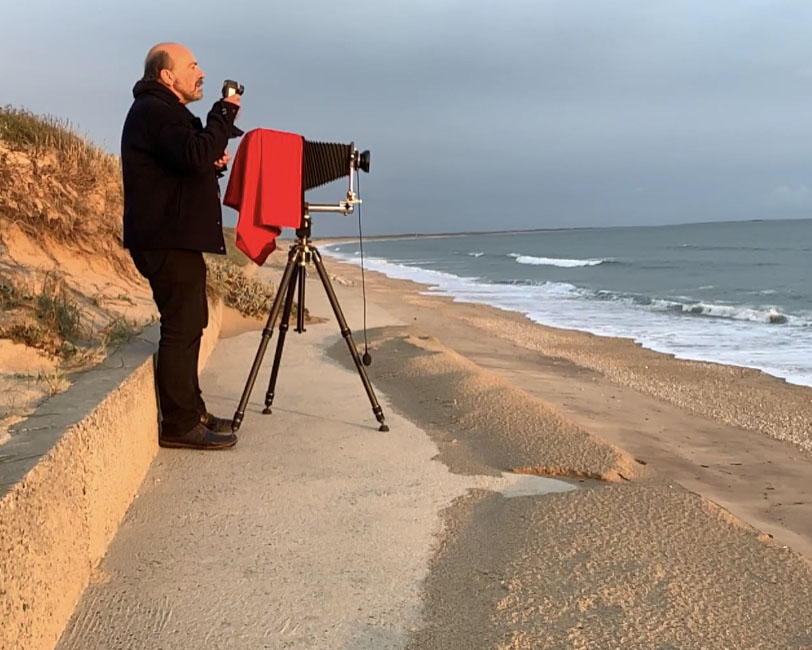 "Tim Layton is providing very useful information for all those who are interested in analog photography and large format cameras. He covers in a very detailed and entertaining way the different aspects of this field. He always takes the time to explain the details and share all his know-how. Nothing is hidden or secret. Everything is on the table.
The videos and blogs are shot and edited in a very professional way. Tim is always ready to receive and share the suggestions and ideas coming from other people. He is a very good community manager.
I would like also to underline the growing role of his son, Tim Junior who also contributes greatly to the quality of the videos, text and explanation. Last but not least, Tim is always welcoming suggestions and questions and ready to interact. I warmly recommend the work of Tim Layton.
- Stéfane France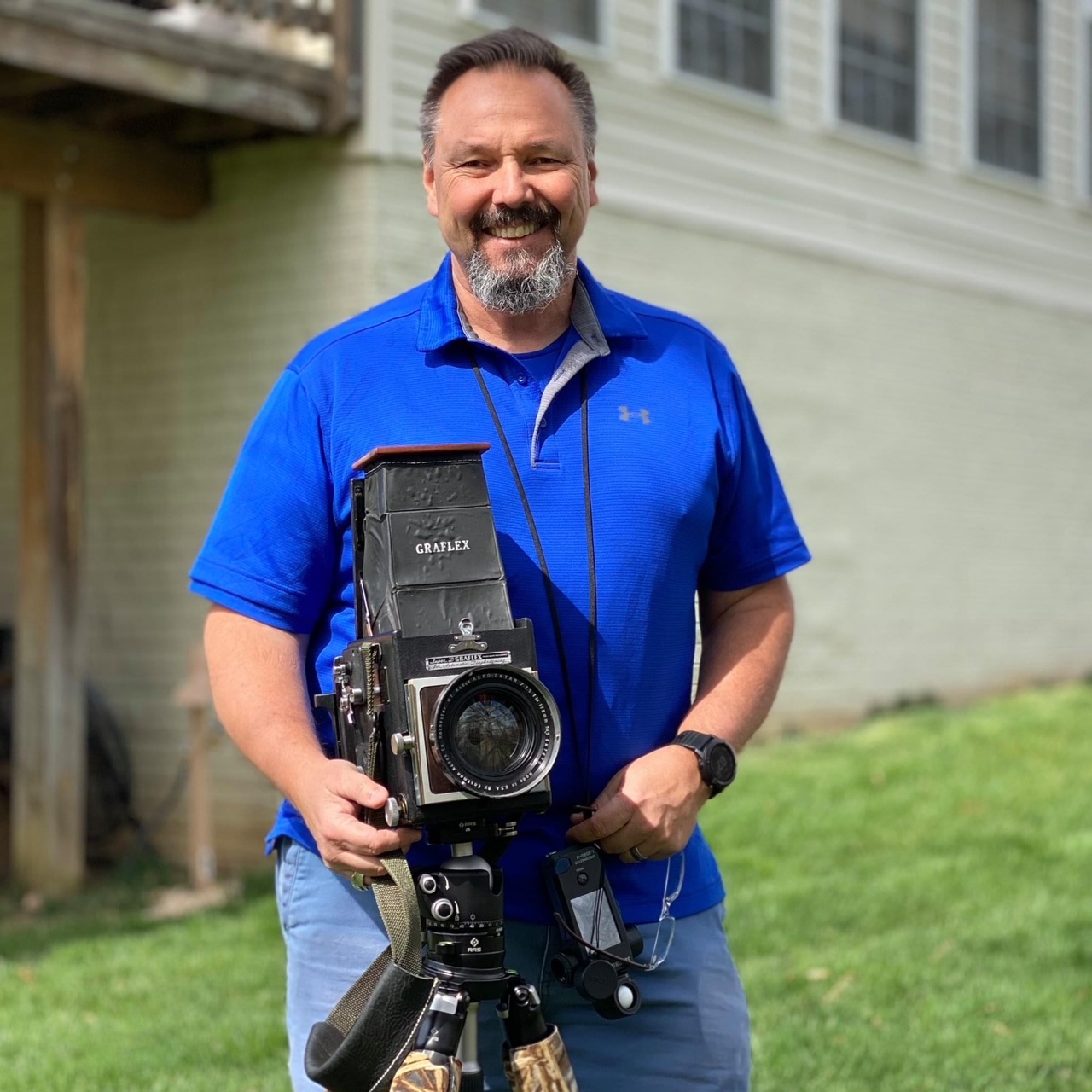 "Photography has always been my passion. However life, family and other things kept me away from it for many years. When I decided to return to darkroom-based photo work I didn't know where to go to get some refresher training, or how to get up-to-speed on recent techniques and equipment. Additionally, during my military service I had been injured and now was more of a visual learner. Luckily, I found Tim and the Darkroom Underground. Not only was his video-based teaching style just what I needed, Tim was always willing to answer any question that I had to keep me moving forward and learning. Most importantly, Tim gave me the confidence to keep working and learning at my pace. Thanks Tim for everything!"
- Terry Krebs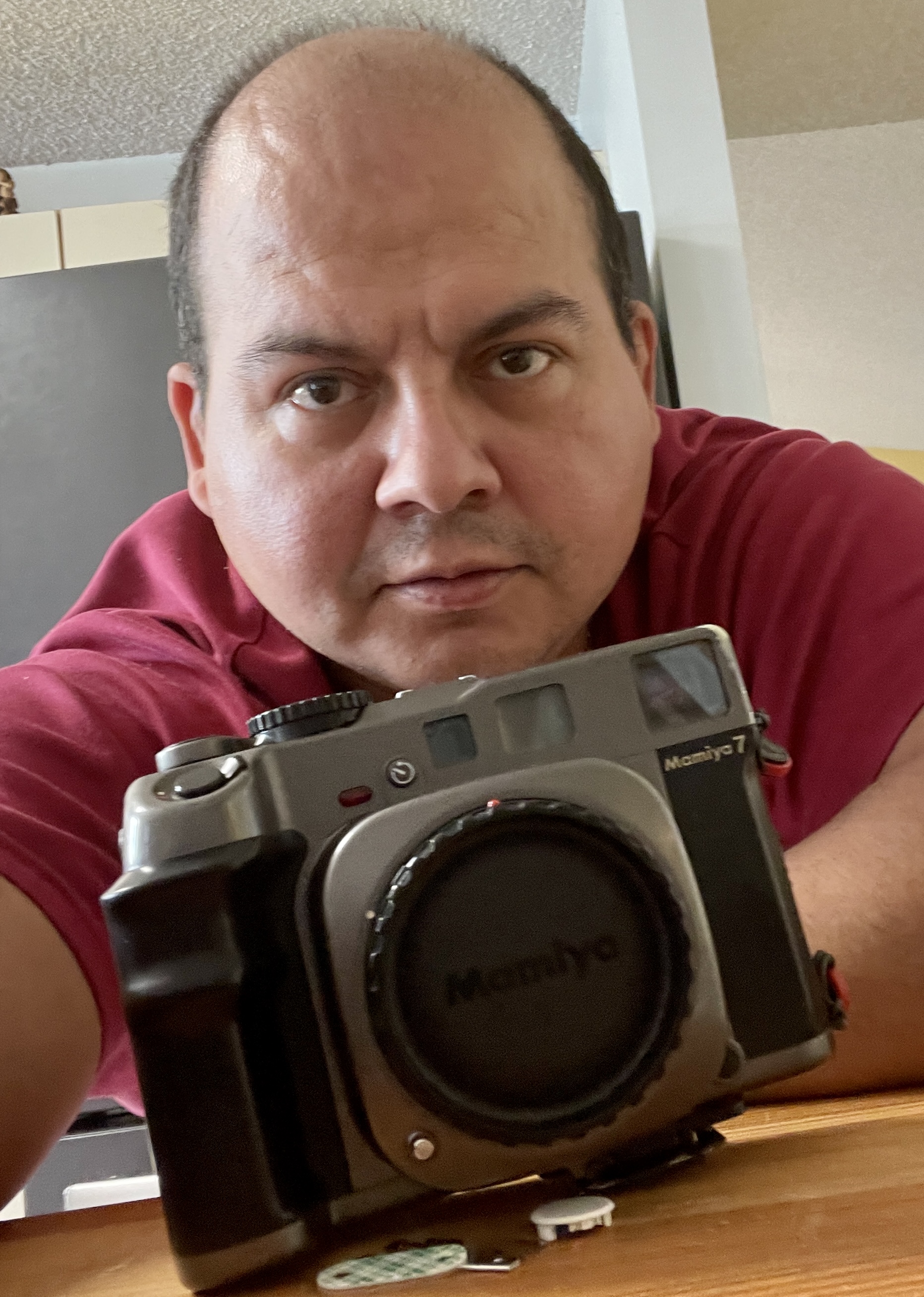 "I found Tim's website 8 years ago when I wanted to learn how to scan negatives so I can make digital prints. I wasn't quite familiar with negative scanning at the time, so firing off a few emails to Tim were necessary. Surprisingly, his responses were almost immediately. His website piqued my interest and lead to developing my first roll of Kodak Tmax 100. Of course, the next logical step, is to make prints from your negatives, again I found Tim's site to have the information I needed. And again, more emails were fired off.
Over the years, my desire to improve and understand the black and white process, has kept me coming back. I've been able to progress from medium format film to 4x5 without missing a step. The foundation, Tim's able to provide with his website and personal coaching, enables me to go into the darkroom with confidence and make my prints. In the darkroom the noise washes away and my focus is on finding the right way to print from the negative. Sometimes it takes hours and from time to time it takes days. It's about practice, practice, practice!
I'm looking forward to learning how to make my own paper emulsion, which again, Tim will walk me step by step. Tim makes it easy; his process works and the best part he's always available."
- Favian A. Roldán